We would like to show you who we are and what we do.
On our website, you'll find a huge selection of inspirations, organized by theme, so you can quickly find your way around and enjoy our articles. Our website is regularly updated with new articles, inspirations and information. As a result, we invite you to visit us regularly to find out about the latest articles and techniques.
We are happy to give you many inspirations through patterns that we design for you so that you can retouch them or stimulate your own imagination.
We wish you a lot of fun!
Although we started "only" 5 years ago as a family business under the name "Hobby-Crafts24", we have over 10 years experience in the hobby industry. We specialize in the design of cards, scrapbooking and mixed media, but this does not rule out that with our articles z. As well as boxes, boxes and much more.
Everything that conjures up your own creativity, you can implement with our articles.
It is a matter of the heart to constantly expand our assortment so that you can always give your creative hobby new inspirations and new design possibilities.
We at Hobby-Crafts24 offer our articles to inspire you and look forward to any suggestion that brings together new, creative ideas. You can always give us a review, suggestion and recommendations on our top right "Customer Reviews".
Our products are chosen with care. We are and will continue to specialize in the development and production of articles for the creative hobby industry.
Innovation, fun in the hobby and the quality guarantee are our own demands.
-------------------------------------------------- ----------------------------------------------
Creative Blog
In our creative blog, we show you our creative ideas, with a reference to the products available from us. Also many inspirations are created in cooperation with our manufacturers!
Creative greetings from your Marina Hutflies and Hobby-Crafts24 Team!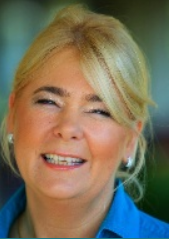 Many creative greetings from your Marina Hutflies