Creative with Paper, decoupage, stickers, Dutch Doobadoo and more!
craft with paper, design cards, scrapbook. for many design options, on cards, scrapbooks, albums, boxes, decoupage, decorations, mixed media and more! Punching sheet, A4, get well soon. A beautifully pre-cut 3D sheet.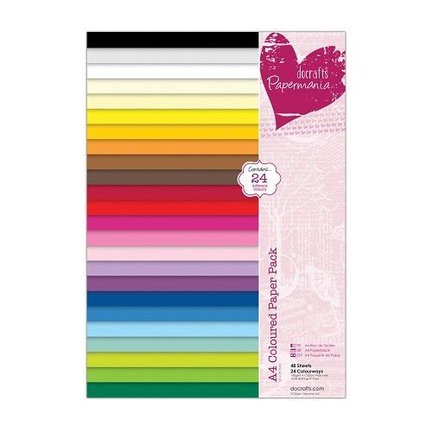 Tinker with paper
Here you will find a Rießen selection of papers and accessories, for many design options, card design, scrapbook, mixed media, albums, boxes, decorations, decoupage and more!
Creative with paper
Discover the endless variety of paper processing now!
Everything revolves around paper, the classic in the craft world. Browse through the endless variety of paper processing here. Find the right papers for your favorite technique. Whether it is card material, beautiful scrapbook papers, napkins, romantic poetry images, tissue paper, straw silk or colorful décopatch and decoupage papers ... you will find suitable paper products for every crafting technique that you can use to create your own artworks.
Paper is a very versatile handicraft material: you can describe and print it, use it for gift packaging, make cards or create beautiful photo albums with scrapbooking. Paper decoration techniques such as Decoupage, Embossing, Décopatch and Découpage continue to enjoy great popularity. Paper is great for tinkering with children! An evergreen is the classic calendar for paper crafts.
Tinker with paper, scrapbook, design cards